Cardan Shaft
---
Cardan Shaft Features
Carden shaft transmits torque from the driving to the driven unit and are proved components of the technical engineering. They enable the connection between two shafts, Which are arranged not in line and allow angular deflection in any plane. Length variations between the shaft end are compensated by splined sliding components. The application of universal shafts will result in following cost reductions for the user: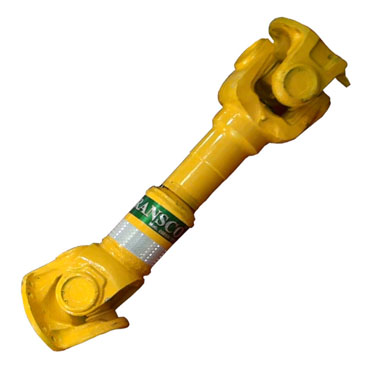 The overall function of a Cardan shaft can be subdivided in three single functions:
Torque and speed of Cardan Shaft.

Changing distance between power input and output of Cardan Shaft.

Changing angle between power input and output of Cardan Shaft.
Features
High Quality

100% Forging

100% New Production

Balanced

Prompt Delivery

Excellent Sales Services

Low Maintenance

Compact Design

Dimensional Accuracy

Suitable Material Selection and Treatment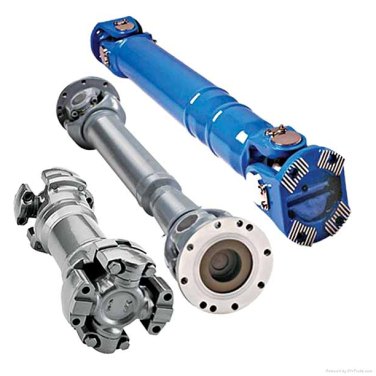 Cardan Shaft Applications
Cardan shaft is a mechanical component for transmitting torque and rotation, usually used to connect other components of a drive train that cannot be connected directly because of distance or the need to allow for relative movement between them. They must therefore be strong enough to bear the stress, whilst avoiding too much additional weight as that would in turn increase their inertia
In paper Industry Cardan Shafts are used on- Calendar Section Rolls, Dryer Section Rolls, Couch & Wire Turning rolls, Head Box- rectifiers, On-Off line Coating Section Rolls, Off-time super Calendar Section Rolls, Press Section Pickup, Suction Press Rolls, Pulpers & Pumps, Reels Section Rolls and Unwind/Wind Rolls. In Steel Industry Drive Shafts are used on- Auxiliary Drives, Continuous Caster, Vertical Edgers, Pinch Rolls, Processing Liners and Rolling Machines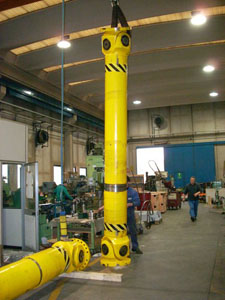 Hady Transmission Pvt Ltd is supplying Carden shafts in some of the following sectors where Cardan Shafr are widely used:
Paper Plant

Steel Plant and Rolling Mill

Cement Industry

Mining Equipment

Sugar Mills

Tube Mill

Textile Mills

General Industry
Cardan Shaft Components
Owing to the industrial expertise gained by us, we have been able to provide a wide range of componentsto our customer to accomplish different requirements. Following are some Components of Cardan Shafts.

Flange

Roller Needle

Bearing Cup

Universal Joint Cross

Half & Full Yoke

Seemless Tube

Male & Female Spine
Download Catalogue
Please fill and submit this form to receive catalogue by email :